Organic Waste
By using your brown bin correctly, the average family can reduce the waste going into their green general waste bin by over 30%. This waste can also be converted into a nutrient dense fertiliser for farmers.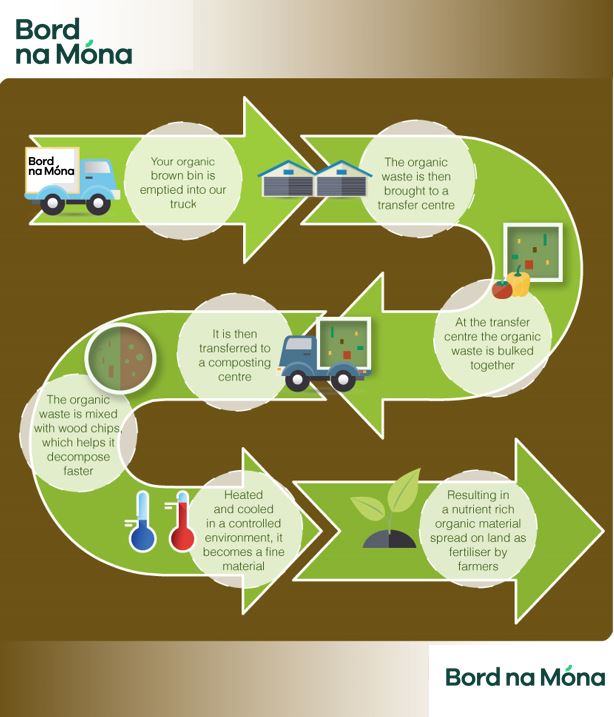 Download the Infographic
To learn more about what goes in your organic bin click here.