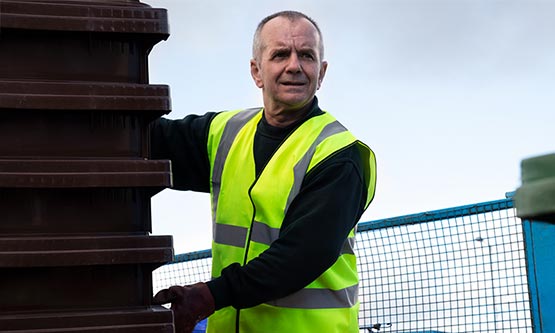 Bord na Móna Recycling offers business customers a total waste management and resource management service, helping them achieve exemplary standards of sustainability in a very cost-effective and efficient way.
Our service begins with a comprehensive audit to establish your exact requirements depending on whether you are a Large Corporate Customer or a Small or Medium Enterprise. We then work with you to establish targets and deliver a resource management plan through effective engagement with your team.
You can contact us on our commercial call line or you can use our form below.
Telephone: 01 8417000
Our call centre opening hours are:
8am – 5.30pm Mon – Fri
For online enquiries please complete the relevant form, depending on which description fits your company.